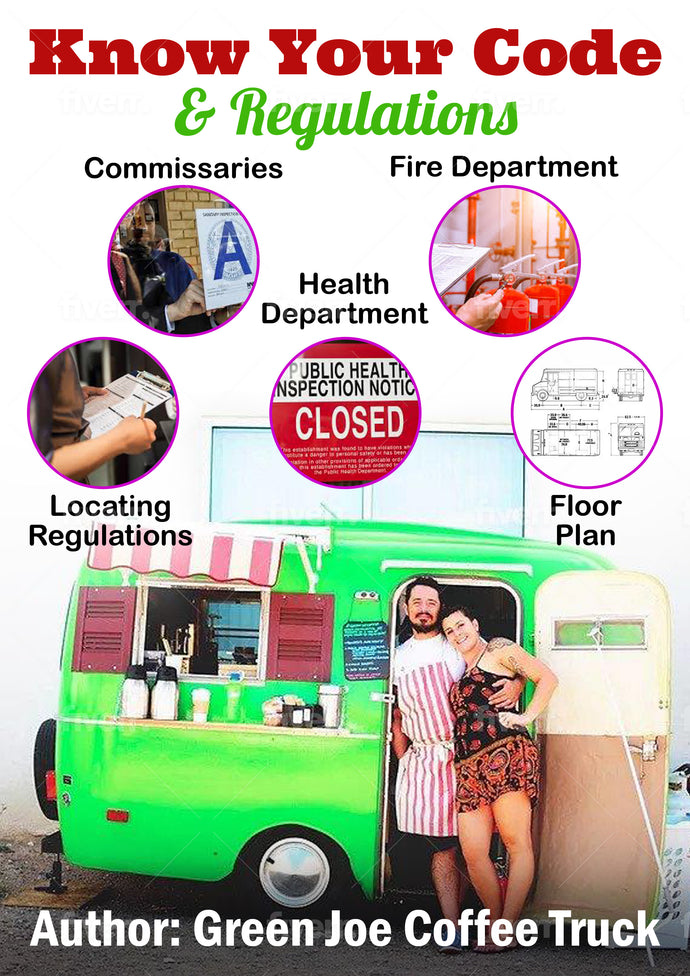 Coffee Truck Permits and Regulations
Regular price $100.00 $4.95 Sale
In this course ,we will breakdown the city/county regulations for opening a food truck. 
Chapter 1: Finding your Regulations
Finding the regulations is the first step. Sometimes they are available online and other times a series of phone calls is required. I will walk through the process of how I find regulations for different cities. 
Chapter 2: Commissaries
In this chapter, we will review what a commissary is and how to find a commissary. I will give you my tricks on how I was able to obtain a commissary for free. 
Chapter 3: The Health Department
Although there is not a national food truck code, there are trends amongst health departments. In this chapter, we will look at the "must haves". 
We will also discuss the trends across that nation involving water tank size, water inlet size, backflow device and water drain size. 
Chapter 4: The Fire Department
In this chapter, we will review what to beware of when being inspected by the fire department. 
Chapter 5: Floor Plan
In this chapter, we will give some basic overview of floor plans and different floor plan ideas. A sample floor plan comes with the course.