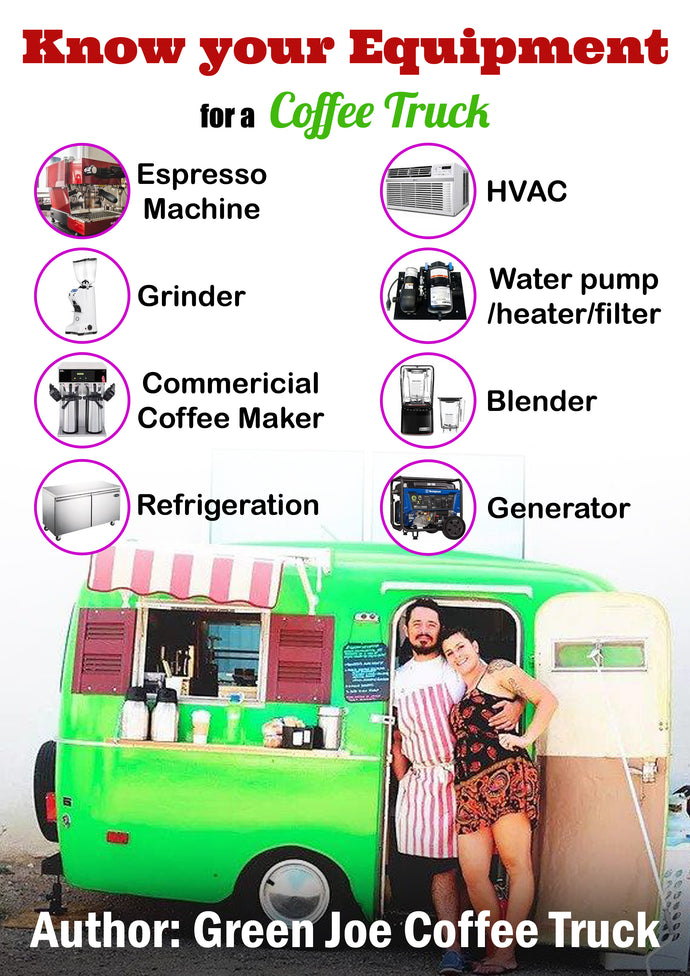 Coffee Truck Equipment
Regular price $99.99 $19.95 Sale
In this course, we will discuss equipment that is needed to start or build a coffee truck, a coffee trailer or an espresso cart. 
Chapter 1: Espresso Machines
We will discuss what espresso machines are good for the mobile application. We will answer questions such as: 
Should I get a 110v or a 220v machine?
Do I need a 1 Group or 2 Group Machine?
Should I buy new or used?
What brands/models are good for coffee trucks or espresso carts? 
I will also take the most popular espresso machines on the market and give my recommendations, to include Nuova Simonelli, Lamazzorco, Astoria, La Speziale, Rocket, Rancilio. We will discuss steam output and recovery times and how to determine these in a machine as well as why it is important to mobile coffee catering. 
Chapter 2: Espresso Grinders
In this chapter we will review espresso grinders and which are good for the mobile application. We will look at characteristics such as volume load, burr size, wattage, dose vs doseless, and brands and models that are suitable for mobile coffee application. 
Chapter 3: Commercial Coffee Brewers
In this chapter, we will review the different options for commercial coffee brewers, to include airpot brewers, pourover brewers and satellite. We will discuss potential pitfalls, brand names and brewing capacities. 
Chapter 4: Refrigeration 
How many cubic square feet do you need? What is front vent? In this chapter, we discuss the details with commercial refrigeration.
Chapter 5: Water Filter, Water Pump and Water Heater
In this chapter, we will review so basics on water filtration and my recommendation for a water filter, different water pumps and a few water heater options. 
Chapter 6: Blenders
In this chapter, we will review blenders that can be used for frappes and smoothies. 
Chapter 7: HVAC
In this chapter, we will cover some different options for AC units, fans and heaters (both portable and inline). 
Chapter 8: Generators
In this chapter, we will discuss the top options for both 220v generators and 110v generators/inverters.